So several years Matt's cousin Lacey was talking about how she got a vitamix at the fair. She was sooo excited. I said, "isn't that just a blender?" Uh NO it isn't. I didn't get it. But now I do. Sorry Lacey for doubting you. The thing is amazing. So far I have only used it for blending smoothies but my goodness that thing rips through it all.
Seeds from berries???? They don't stand a chance.
Ice cubes? See ya!!
Kale? Smooth as your mutha!
Matt and I have always loved starting out the day with a smoothie. Our main recipe was simple, Spinach, strawberries and lemon juice. It was good but now it is even better. But since the VM has entered our home we have reached a new level of wonder. I have never consumed more fruits and veggies. I basically will put anything in that baby. Today I took pictures along the way to share with you!
It's a beast.
One thing I really like to add to my smoothies is Odwalla Super Food. Main reason is, it is great for you.
It has all kinds of good stuff in it. And secondly my kids love it. So when their smoothie is totally green from me adding kale or spinach I just say the superfood made it green and they are good.
I used about 1 cup.
Next I added Kale. This food is full of it! Full of everything you need for the day. It is a cancer fighter and much much more! google it. You will start eating it.
I added 2 stalks.
Today I used plain yogurt. Sometimes I use greek yogurt. About 1/2 cup.
Strawberries.
A handful
Flaxseed. Good source of fiber, protein, and omega-3's I don't mind it in there but it does change the texture a bit. 1 serving is 2 tablespoons. I did 6 tablespoons today. (for a 2 serving batch)
I had lots of grapefruit that needed to be eaten so I peeled one and added half of it to the mix.
Half a banana for a smooth texture.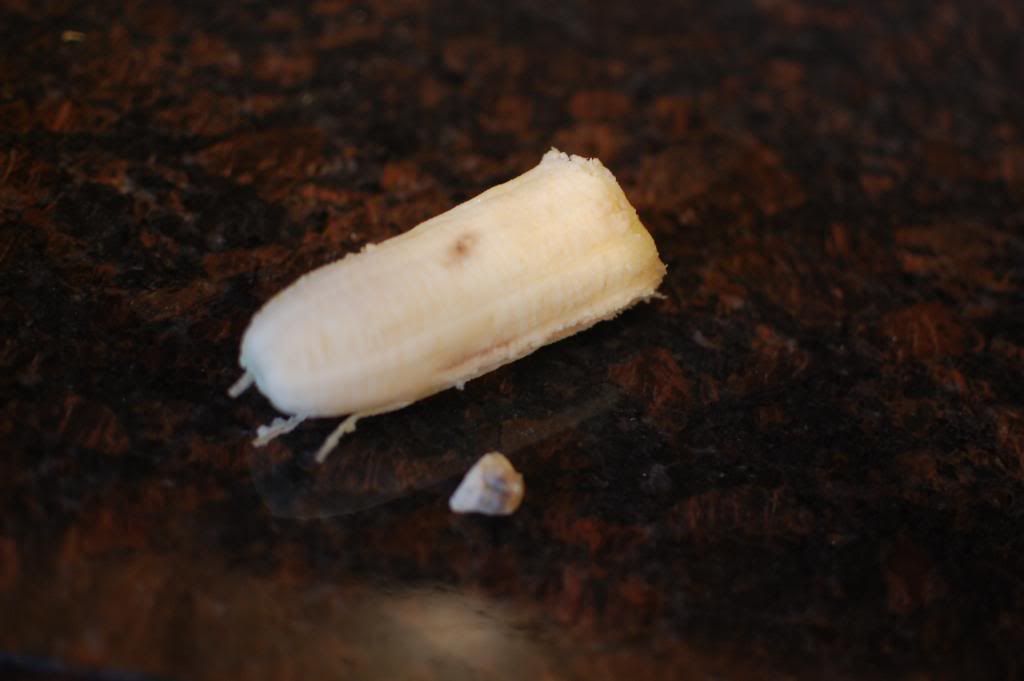 There it all is. Isn't that pretty!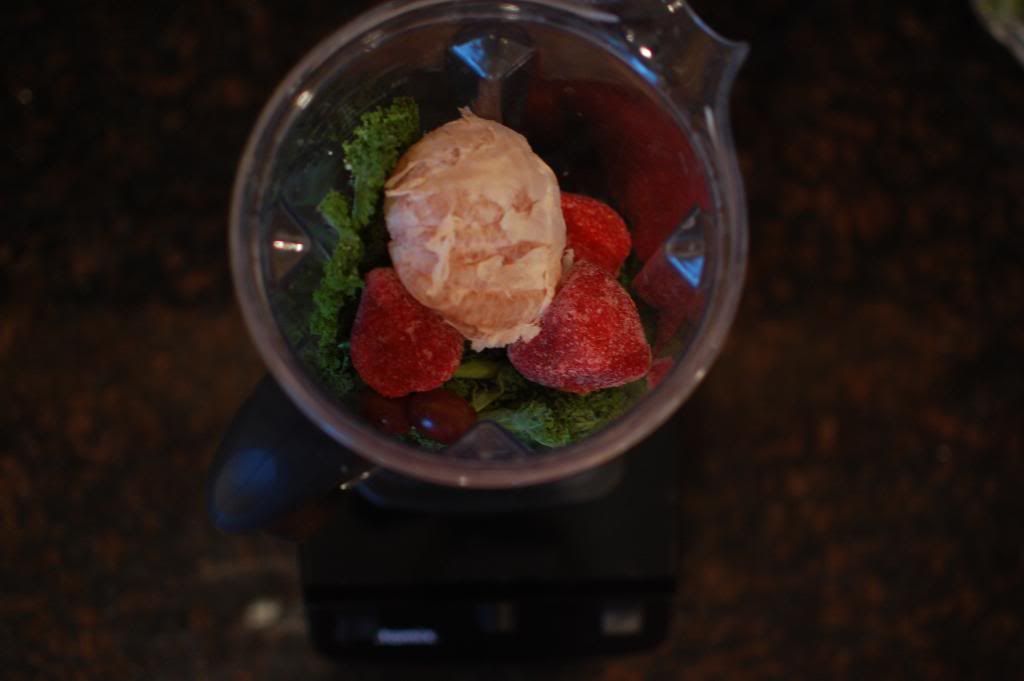 Start blending. And be amazed.
There is nothing this thing can't handle.
And there you have it. Everything you need to start your day right!
Just think I have already had about 4 servings of fruits and veggies today! Add in the yogurt and flax and I have some protein and fiber!
I added it up and for 1 serving (this recipe made 2) it was about 325 calories. Not too bad.
So to those of you who love to blend things, pass on your recipes! And to my friends, if I start acting like Dan Aykroyd please stop me! hahahaha I love the bass-o-matic!