For now. I am not going to try and catch up on the last month but I thought I would share some fun pictures from our last couple of snow days!
School was cancelled Wednesday and Thursday and the kids are loving every second of it! There has been about 189473874 cups of hot cocoa consumed along with 5798759248754 marshmallows. Our neighborhood has lots of great sledding hills and the kids have had so much fun running all over the neighborhood with friends. Some hills are good for sliding down on your tummy, others sitting upright and then of course there is one that is great for surfing. aka snowboarding.
We didn't get any new snow over night but I did just look out to see that it is at it again. From what I saw on the news we have got about 12" over the last three days!
Cocoa Break!!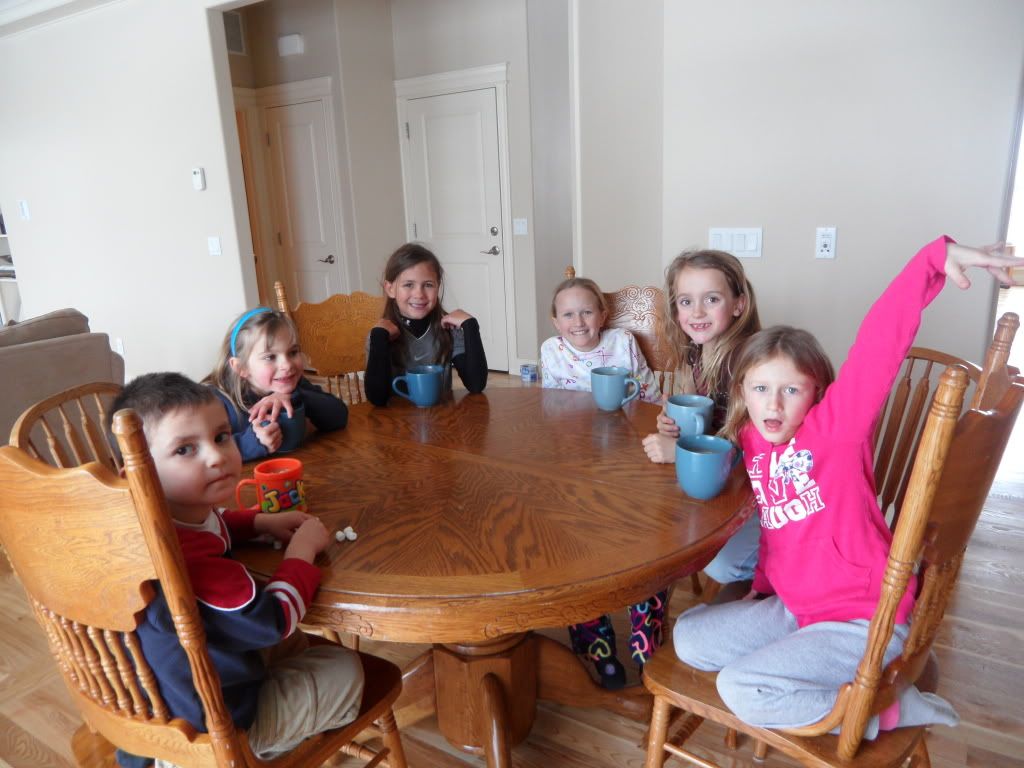 The Boys!
Today is another snow day! Not sure when we will head out to play but I know the kids are looking forward to a lot more fun.
I will leave you with this video of Jude from last night. Sorry it is so dark.