Ok snow day one = tons of fun
snow day two = still fun but kids a little cranky
What will snow day three bring????? That's right. We are starting the third day of no school. The kids aren't up yet but I am pretty sure Madels will be sad to hear that school is closed because she will have to miss gymnastics and Jude will probably be thrilled to have another day of fun. And I, well I don't know. We will see.
Yesterday our snow became a little icy and wet. That made for quite a mess coming in and out of the house. Thank goodness for a tiled entry. It also made for a mom that didn't go outside much. I should take a picture of my entry way it's quite a sight with all the snow boots and gear piled up as the kids come in for a hot chocolate break!
One of my neighbors gave us a mini donut maker and so I thought a snow day would be a perfect day to give it a whirl. I think they turned out perfect! And the kids snarfed them.
There were several recipes that came with the donut maker but they all called for things I didn't have, so I found a recipe online that worked great! Check it
here
. I also knew what I wanted to use for my frosting so I called my sissy and got the recipe from her.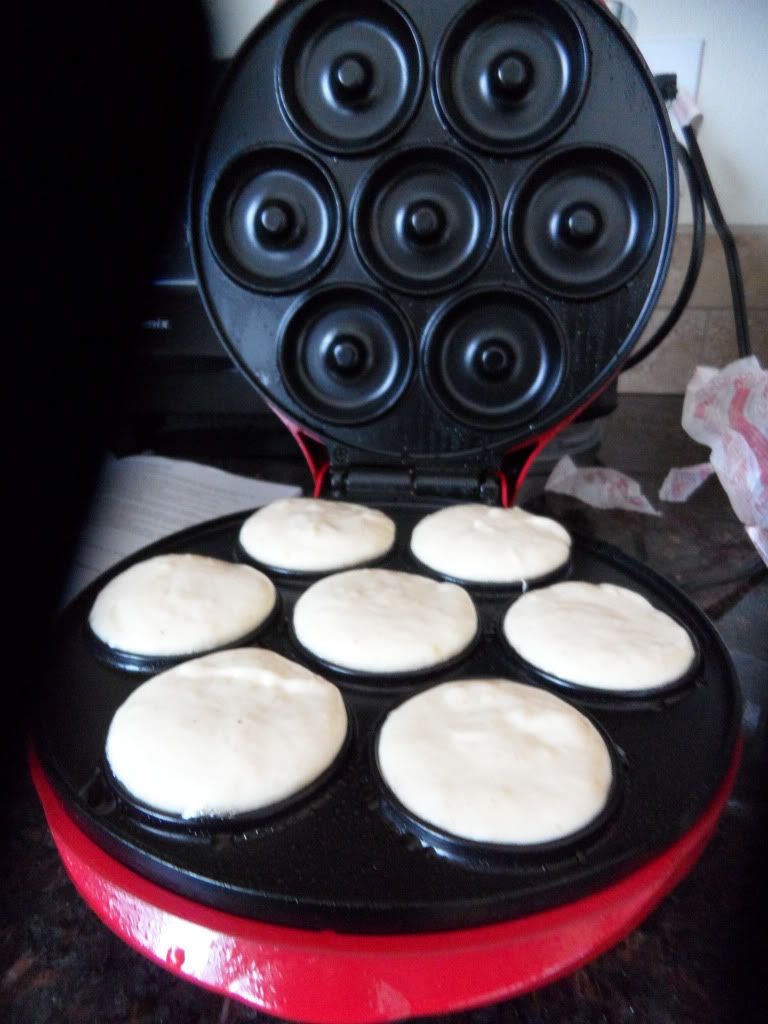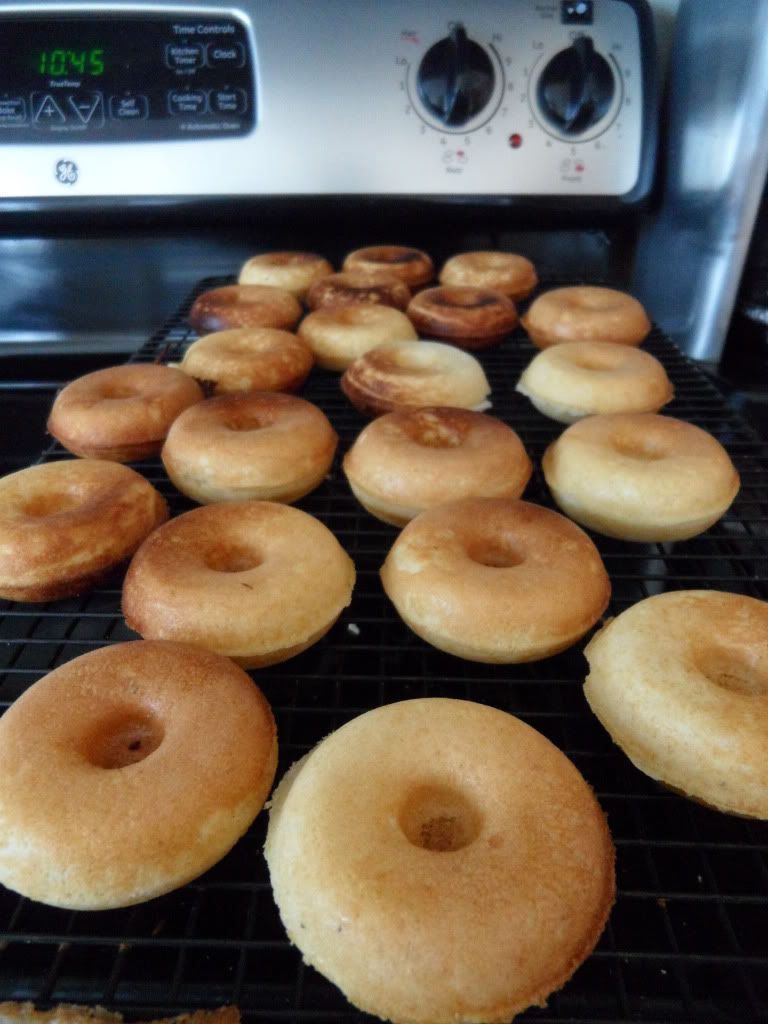 We had lots of fun making snow ice cream too!!! Our fun neighbors brought down all the fixings and the kids loved covering their snow cream with all kinds of treats. This was also my first time making snow ice cream that wasn't sprinkled with bits of leaves and gravel! HAHAHA I remember making it with Lindsey and Grandma Merlyn any time we had snow!
Gathering the main ingredient!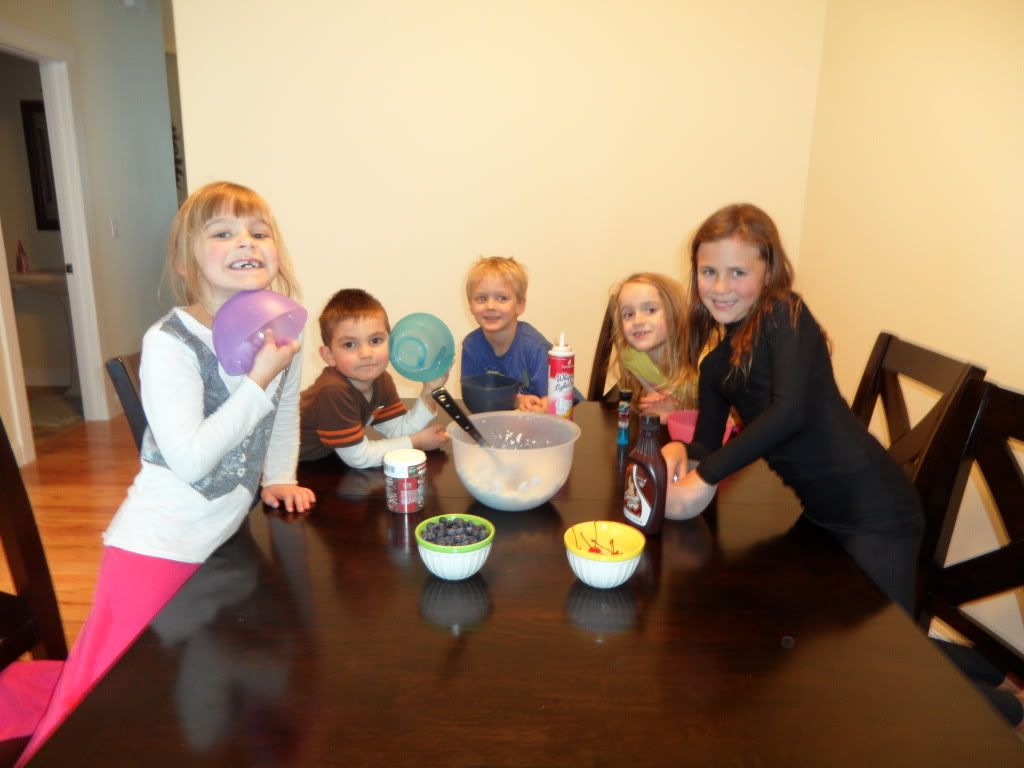 So proud of their creations.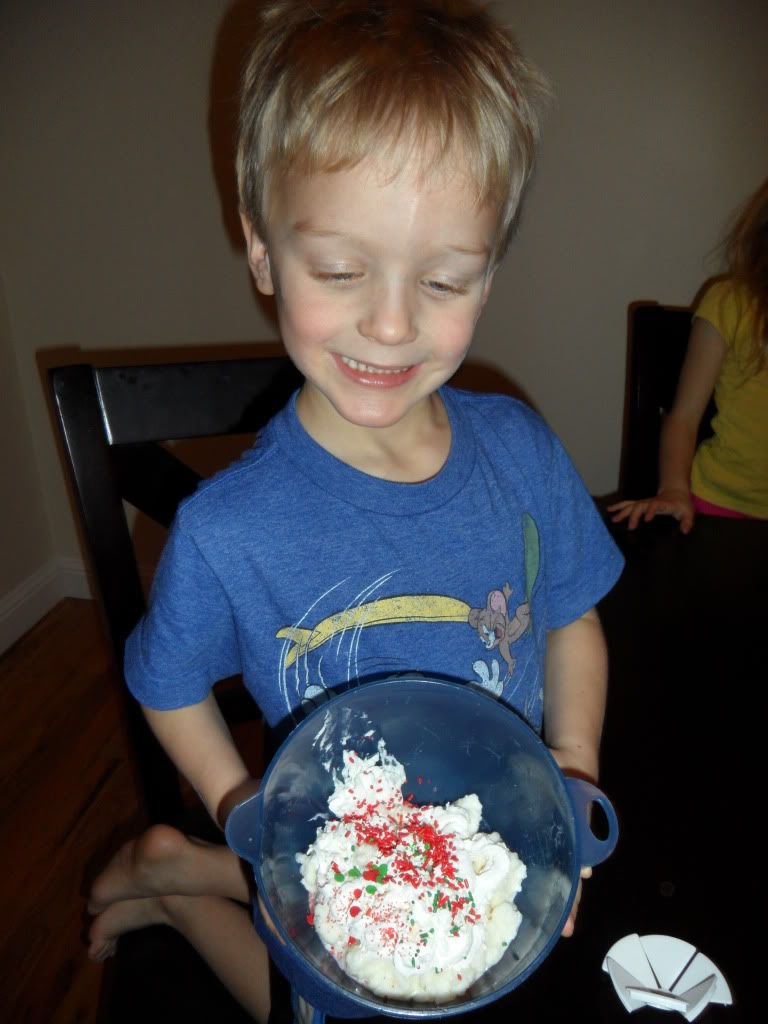 So please wish me luck as we begin day three!!!